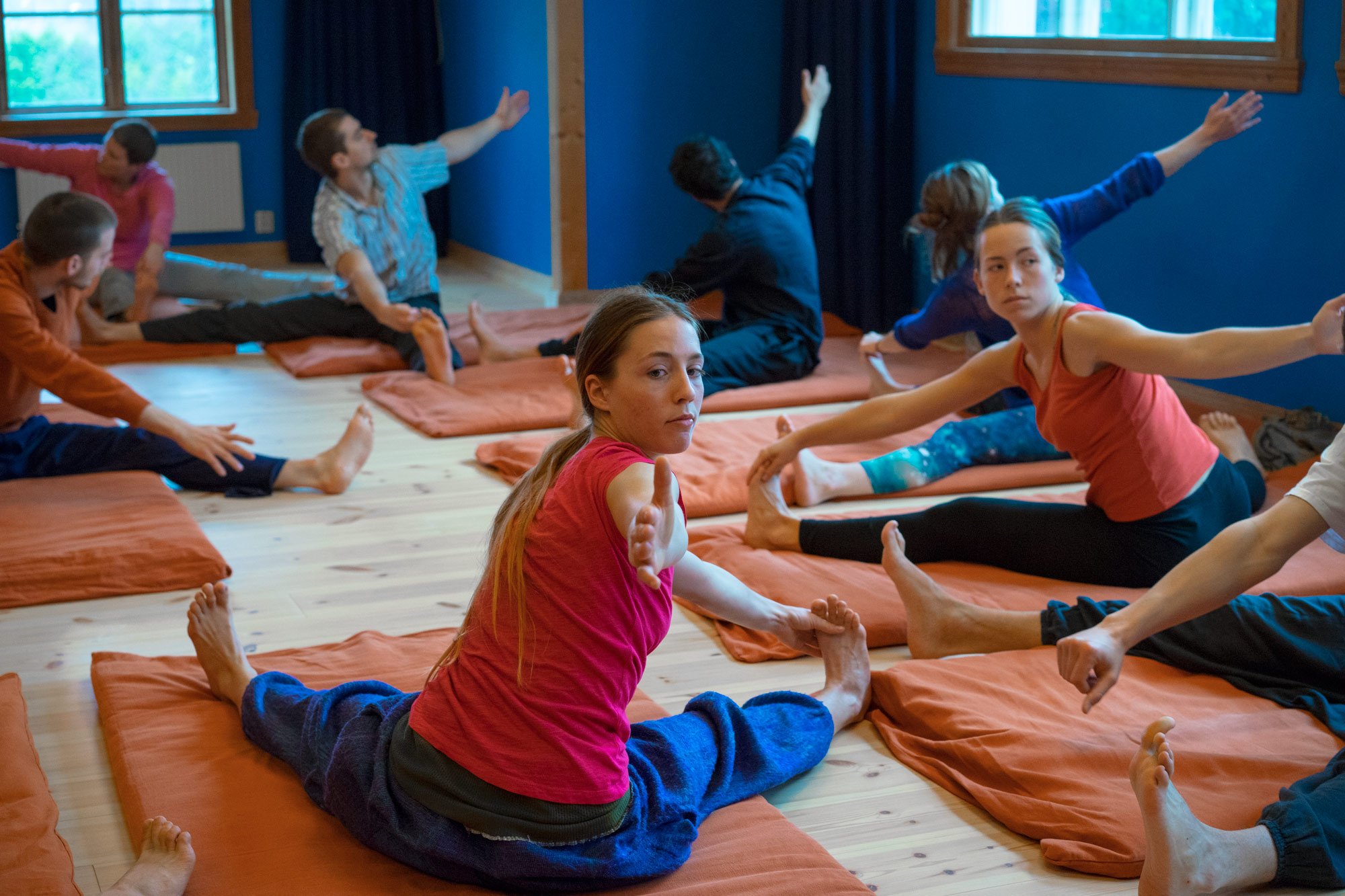 Yoga and deep relaxation in Älmhult
Älmhult beginner course - Yoga, deep relaxation and concentration
Dates
8 Sep - 17 Nov 2022
Location
Haganässkolan, Östra Esplanaden 15
We also offer an advanced course if you have been to one of our courses before.
Discounts
20% discount if you are studying, retired, or unemployed
50% discount if you are 25 years of age or younger
What makes our courses unique?
Long classes
Classes of 1.45 - 2.15 hours (depending on the type of course) help you to go deeper into the exercises and release the stress of everyday life.
Holistic content
Our yoga is made for your whole being, from the physical to the psychic.
We teach yoga poses, breathing exercises and the meditative deep relaxation Yoga Nidra.
On some courses we also have meditation and/or the concentration practice Tratak.
Progressive teaching
Each week you will learn something new, and we will deepen what we have done before. You will get powerful tools for increased calm and creativity.
Verbal instruction
In the original yoga tradition, the teacher usually does not show the poses, but gives clear verbal instructions. This allows you to focus on your own experience.
This way, we can keep our attention on you and the other students and provide personal guidance when needed.