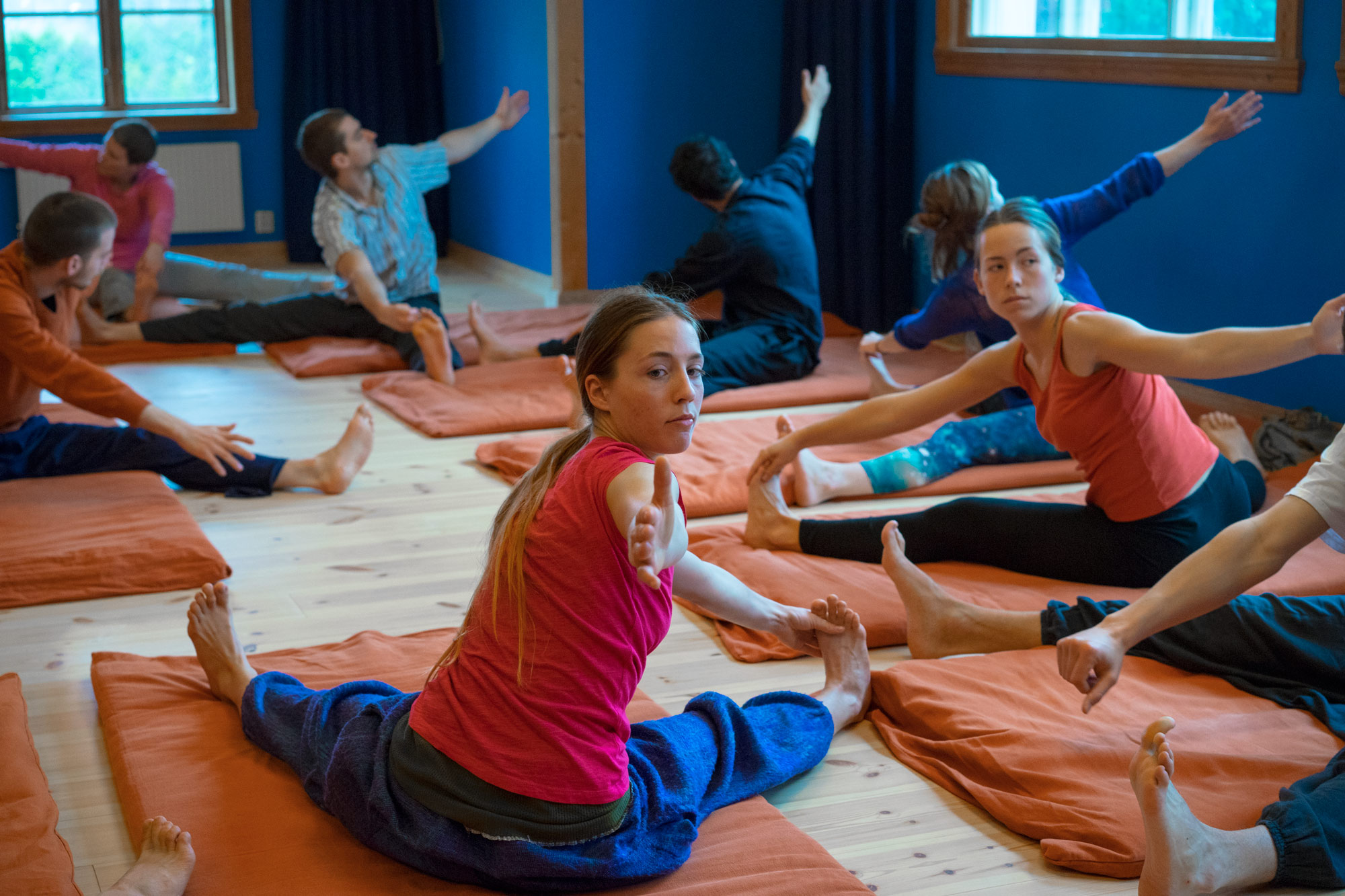 Yoga in Älmhult
Älmhult beginner's - Yoga and deep relaxation
Date
27 January - 31 March 2022
Venue
Haganässkolan, Östra Esplanaden 15
Älmhult advanced - Yoga and deep relaxation
Date
27 January - 31 March 2022
Venue
Haganässkolan, Östra Esplanaden 15
This course will be taught in English.
Practical info
Bring loose clothing, a mattress or a thick blanket to do yoga on, and a thin blanket for the deep relaxation.
We recommend to use a slightly thicker yoga mat if possible. If you don't have this you can use for instance a padded duvet, or buy a yoga mat from our web shop.
Make sure not to eat anything big 3-4 hours before the class.
For everybody's comfort we ask you not to wear perfume or perfumed products.
You do not need any water bottle.
The reduced price is available if you are a student, 25 or younger, unemployed, or retired. If you are under 20 you pay half of the full price.
Covid-19
Due to Covid-19 we are taking in fewer participants than normal, so that we can keep distance.
If you feel ill, please stay at home.